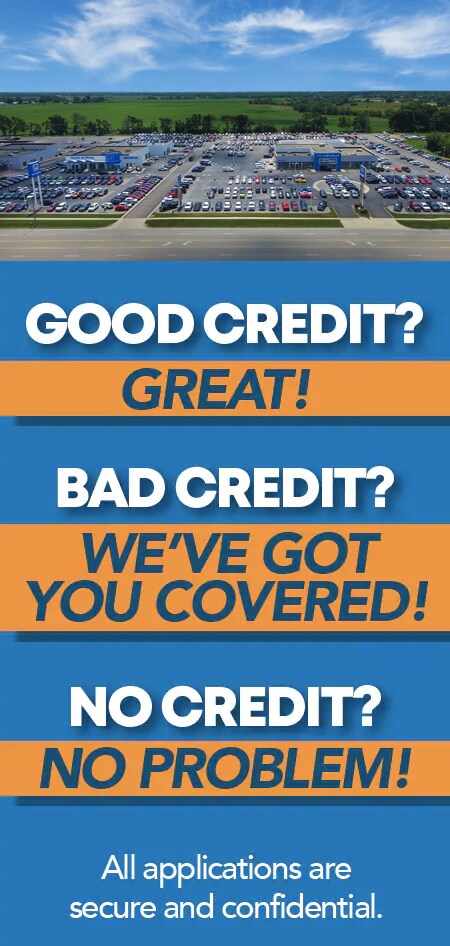 The form is submitted using an HTTPS form action. All sensitive data is encrypted before transmission and is never sent as clear-text.
Drivers of All Types Deserve to Get a Great New or Used Car: Honda of Illinois is Proud to Be Able to Help Drivers with Rebuilding Credit
Shopping for a car is one of the of the most exciting things that you will get to do because you are getting the chance to have something that will be enjoyable to drive for many years to come. But, that excitement can quickly turn to stress when you are in the process of rebuilding your credit and need to find financing that will work for your budget and lifestyle. Luckily, here at Honda of Illinois in Springfield, IL we are ready and able to help shoppers of all types get the financing they need to get a new or used car that will make driving more enjoyable!
When you make your way over to our dealership you will quickly see that we have the expertise and ability to help all types of shoppers who visit! Our staff in the finance center are incredibly knowledgeable in the world of automotive financing. One of the realms where our knowledge can really help is with Second Chance Financing!
Second Chance Financing refers to the process of financing your car purchase when you have low credit, bad credit, no credit, or rebuilding credit and have had difficulty getting a new car in the past. At Honda of Illinois we are one of the best places to visit when you need a car, but your finances are no completely in line. Our dealership's financing team can work with you if you fit the requirements to get a car with financing terms that will work for you.
When drivers like you from all over the Chatham, IL, Sherman, IL, Jacksonville, IL, Taylorville, and Decatur, IL areas are in the market for a new or used car, but financing has been an issue in the past, then Honda of Illinois is the dealership for you! Make the trip over to here today and we will make sure your shopping experience special.