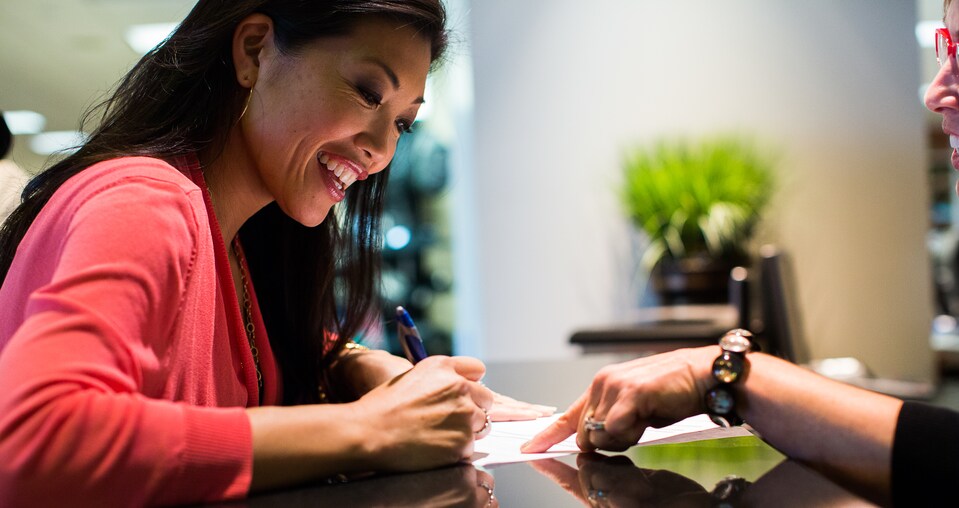 Should I Buy or Lease from Honda of Illinois?
At Honda of Illinois, we have a wide selection of quality Honda models, including the Honda CR-V, Honda Odyssey, Honda Accord and more. Once you decide on what Honda model you want to drive home, you need to decide how you want to pay for it. Would you rather buy it or lease it? Each one has its pros and cons. Here is a quick rundown of the difference between the two.
Buying
Buying a car has you pay for its full value
Buying a car lets you use it as a trade-in for your next vehicle
Once your car is fully paid off, you own it completely
Even before your vehicle is paid off, you can drive it as far as you want
There are no customization or excess wear fees if you buy a car
Leasing
Leasing a car has you pay for its projected value depreciation over the course of the lease, so there is a lower down payment and lower monthly payments
Leasing is almost always less than the vehicle's warranty period, so you're covered on the road
Once your lease ends, you simply return your vehicle to the dealership. You can buy it, lease a new model, or just walk away
Leasing lets you always drive the newest model, and always have the latest and greatest auto technology
Leasing has yearly mile limits, and you get charged per mile if you go over
If you bang your leased car up, you can be charged excess wear charges
Come See for Yourself
If you have any further questions, our team of finance experts is here to help. Give us a call today at (866) 979-1790 and we'll answer anything you'd like to know, or come ask us in person here in Springfield, IL to see how we can help you save. We proudly serve drivers from all over Chatham, Sherman, Jacksonville, and Taylorville. We can't wait to help you too.
Learn more Buying or Leasing new Honda models!