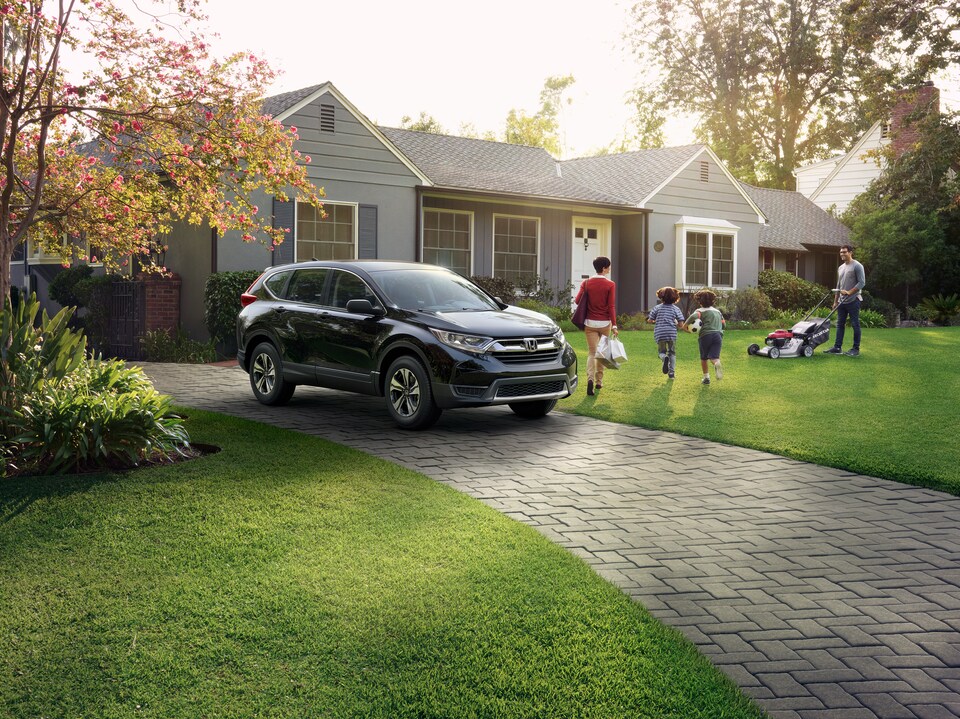 Test Drive 2018 Honda CR-V
* Indicates a required field
Compare the Honda CR-V vs. the Competition
Knowing which SUV in Springfield, IL, belongs in your driveway doesn't need to be a difficult revelation. When you compare the 2020 Honda CR-V near Chatham, IL, with the competition, you notice straight away how it differs in many areas and continues to offer a great driving experience. Having the latest technology shouldn't cost you more than is necessary, and the CR-V continues to provide you with an affordable option. Comparing the CR-V with models like the 2020 Toyota RAV4 and 2020 Subaru Forester means you get to see clearly how the Honda SUV comes out ahead of the rest. Which of these will you choose to be your next vehicle?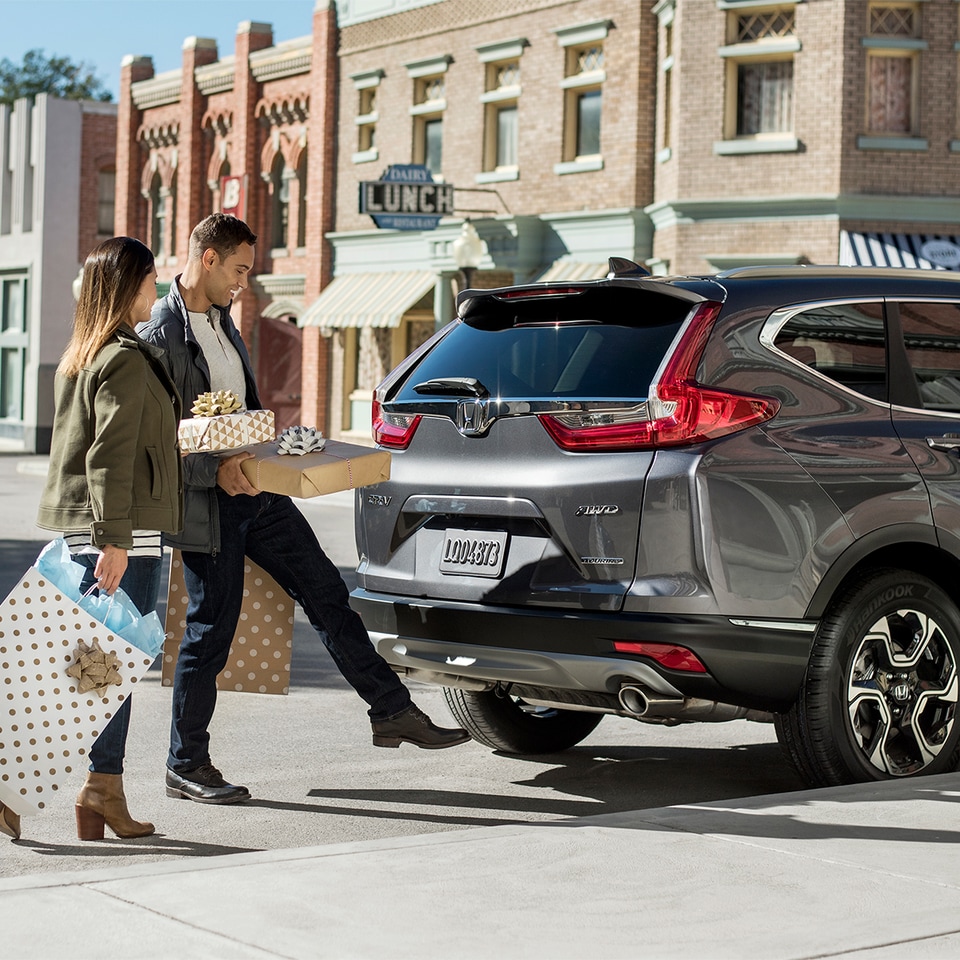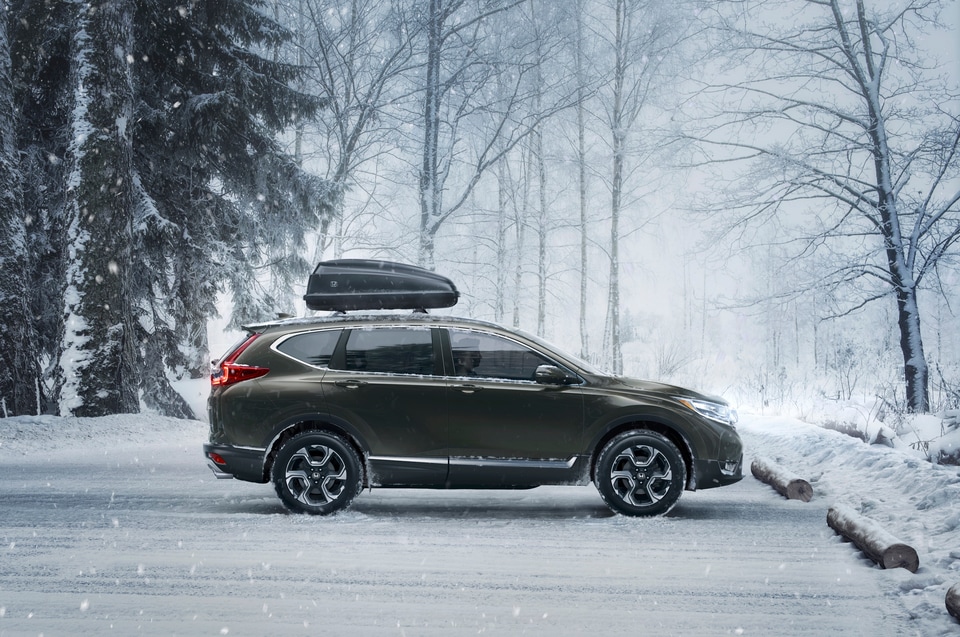 2020 Honda CR-V vs. 2020 Toyota RAV4
The Honda CR-V has been redesigned for a more modern and streamlined appearance. When was the last time the Toyota RAV4 near Sherman, IL, was redesigned?
Only the Honda CR-V offers the Road Departure Mitigation System; the RAV4 fails to provide this feature.
Odds are, you're choosing an SUV for its spacious interior. The CR-V comes out ahead of the RAV4 in passenger volume and cargo space. With the Honda SUV, you get 75.8 cubic feet of cargo space possible and 102.9 cubic feet of passenger volume. The Toyota SUV gives only 69.8 cubic feet and 98.9 cubic feet, respectively.
We've all experienced a time when we've gone into a store or settled into bed only to face the nagging question: did I lock my SUV? With the CR-V, you get Walk Away Auto Lock standard, while the RAV4 doesn't offer this feature at all.
If the weather drops in Decatur, IL, Honda CR-V drivers can feel confident that your vehicle has you covered. Heated front seats are standard in the CR-V but optional in the Toyota RAV4.
2020 Honda CR-V vs. 2020 Subaru Forester
On the base trim, the 2020 CR-V near Jacksonville, IL, offers the Road Departure Mitigation System. This is an exclusive feature for Honda models, so the 2020 Subaru Forester won't have it available.
You run hot, and your passengers run cool. What should you do? With the Honda CR-V, you'll have the Dual-Zone Climate Control standard. The Subaru Forester? It doesn't offer this feature at all for 2020.
Heated front seats take the edge off cold weather, and the Honda CR-V gives them standard for 2020. The Subaru Forester won't offer that feature standard, so you'll only have it as an option.
Walk Away Auto Lock helps you feel confident that your Honda CR-V is safe at all times with minimal effort. The Subaru Forester fails to offer this option, so you might find yourself having to double-check if you've locked your SUV.
Having a feature like Blind Spot Information System with Cross-Traffic Monitor standard is great because if offers peace of mind during all your commutes. Taylorville Honda CR-V drivers can find this standard on the 2020 model, while the Subaru Forester fails to offer it as a standard feature, so you'll spend more.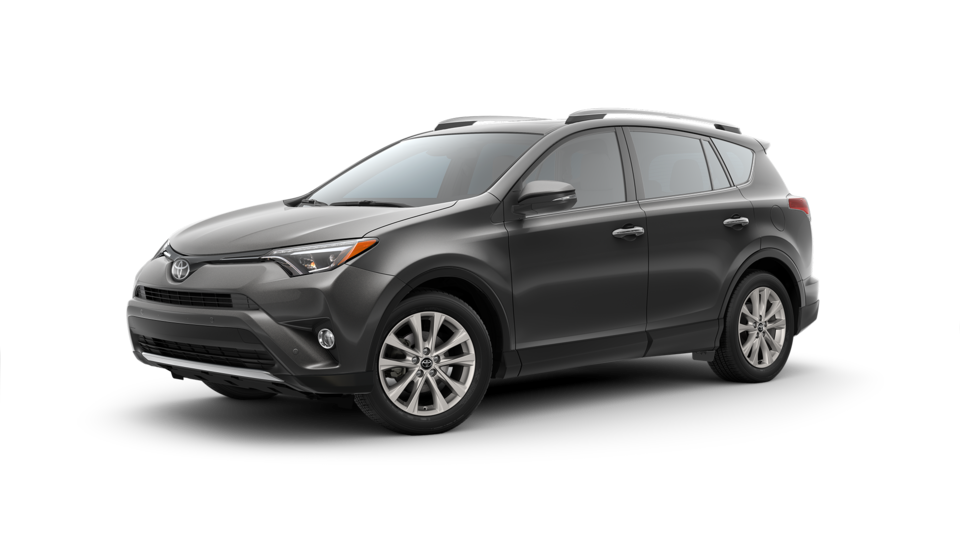 Are You Ready to See the 2020 Honda CR-V SUV Up Close?
If you're interested in learning more about how the 2020 Honda CR-V compares to other SUVs you've driven, you can come to our dealership for a test drive. Having a real experience behind the wheel of an SUV, you can fall in love with will make your decision for you. Questions? Contact our team today, and we'll be glad to answer them. Be sure to fill out our online financing application to find a Honda lease or loan that best fits your lifestyle and budget.
Sorry, no items matching your request were found.
Reset Search